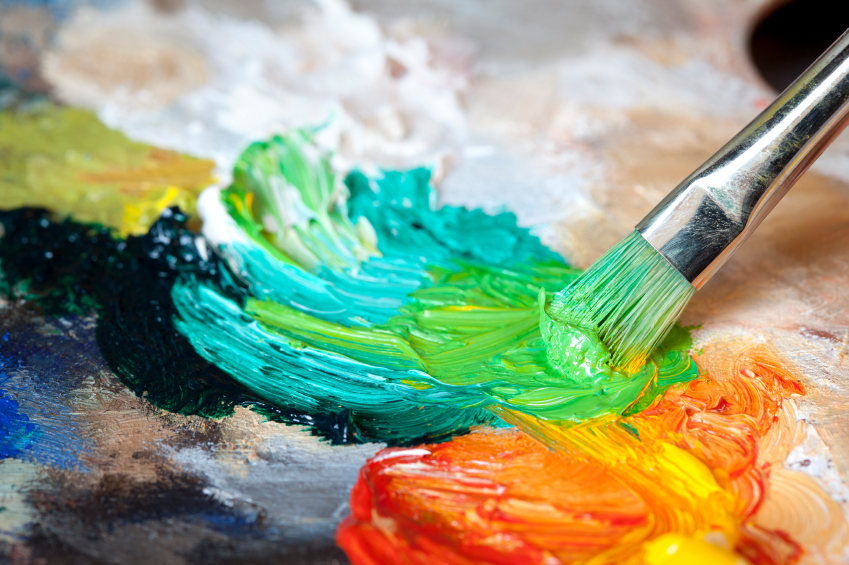 Picking paint for your home is terrifying to most. First, there are 200,000 options. Second, they are all pretty on a one-inch square, and finally, you don't do this everyday and therefore are not a professional in choosing paint! Here are 5 tips to doing this right:
1) Pick your paint LAST! That's right, pick your paint LAST. I preach this every day. Whereas there are 200,000 choices in paint colors there are not near as many choices in fabrics and rugs. I know you want to get it done. But if you plan on changing anything else in the room, wait until you are sure of your choices and then pick your paint. A subtle difference can make or break the whole scheme. You can thank me later – and you will!
2) Pick the perfect sheen for your space. Be aware that all paint companies have their own take on these descriptions.
Matte or Flat – Use this where you have large walls and low traffic. I am especially fond of matte walls, as this finish hides imperfections in walls and is easy to touch up. Adds softness in bedrooms and ceilings.
Eggshell/Satin – It has a bit of sheen and is great for use in bathrooms, kitchens and rooms that get a bit of traffic. A damp cloth comes in handy.
Semi-Gloss – Shinier finish that is good on cabinets and trim.
Hi-Gloss – Shiny! Can be used on Cabinetry, furniture, trim work or stair railings.
3) Bring it home to look at in your home. Most paint companies have test sizes or large samples you can use to study in your home. Make sure to not look at the paint on another painted surface. Look at it against a white poster board or foam board for a true understanding of the color. If you look at it against another paint color the other color will affect it. Look at it in the room you are considering using it. The light will affect the color as well. How does it look with adjoining rooms?
4) When looking at a paint deck look at the darkest color on the page you are considering. The darkest version will show you what the underlying colors really are. You will see more green, pink, blue or gold. It will help you better understand that color and how it will show up on your walls.
5) Do not paint a wall because a magazine, blog or buddy told you that 'grey' (insert color here) is what you should paint your home. I have actually had a potential client call and say they painted their whole house grey because that's what you are supposed to do. She hated grey, but now wanted everything to go with it. Stop the madness. Trends come and go. Stick to what you like!
Hope this helped – remember, Patience Prudence!!